Inskip Point Camping Grounds
The camping grounds at Inskip Point are nature-based recreational areas and absolutely perfect for a weekend of camping.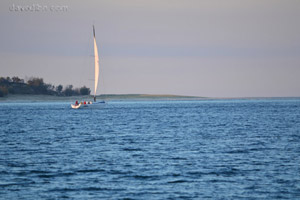 There are many places for camping on Inskip Point. Having said that, the camping areas are split into four spots.
MV Sarawak is on the far end of Inskip Point. This spot is open camping with partial 2WD access. 4WD is recommended. Sites for small caravans and camper trailers are restricted.
SS Dorrigo is the first camping area when entering Inskip Point. It is an open camping spot with limited 2WD access. 4WD is suggested.
In between these two areas, you will find MV Natone and MV Beagle. These spots are open camping areas with only 4WD access. All these camping areas are occupied on "first in, best placed" basis. You cannot reserve spots by roping off areas.
Being a nature-based recreational area, Inskip Point Camping Grounds have policies that campers need to bear in mind if this area is to be maintained.
There is no camping permitted on the fore dunes. Rubbish must be placed in the bins supplied. It does not take much to put your refuse in the bin.
There are restrictions in relation to emptying the contents of portable toilets. You must use sand pegs at all times. Don't tie ropes to the surrounding trees. You must also keep your dog or dogs on a leash at all times.
Taking care of Inskip Point is in the best interest of all. Being a nature-based recreational area, it is the obligation of every camper to take care so that this fragile spot and its wildlife will continue to provide enjoyment for campers for a long time to come.
Camping at Inskip Point will require you to bring some essentials so that you can enjoy your experience.
You will need to bring some freshwater. Freshwater is available from Clarkson Drive. Just bring some containers.
Fuel stoves are recommended to open fires because of their eco-friendly nature. Open camp fires are often part of camping. You will need to bring your own milled timber.
Make sure that open fire are allowed before you camp at Inskip Point.
The recreational area at Inskip Point is suitable for small caravans and camper trailers. As you drive toward the end of the Inskip Point Peninsula, you will see caravan and camp trailer sites on both sides of the road.
There is no power on Inskip Point so you will want to bring a generator if you want to enjoy the comforts of home. The generator must be a small low dB generator up to 2.0 Kva. While camping on Inskip Point, it is important to be noise conscious. Generators need to be turned off by 9:00pm.
Camping permits must be obtained prior to arrival and the permit tag must be displayed at your camp site.
You can book on the internet, by mobile phone (13 74 68) or you can book over the counter at Fraser Island Fuels, Shell Service Station, 36 Rainbow Beach Road from 6am to 6pm.
You can book over the counter at Manta Ray Barges, 66 Rainbow Beach Road between 6am and 4pm or Queensland Parks and Wildlife Services, Rainbow Beach Road between 8am and 5:30pm or Rainbow Beach Tourist Information, 8 Rainbow Beach Road between 7:00am and 5:30pm.