Experience the adrenaline of tandem skydiving at skydive Rainbow Beach and Fraser Island. Why not give a tandem skydive gift voucher as a present?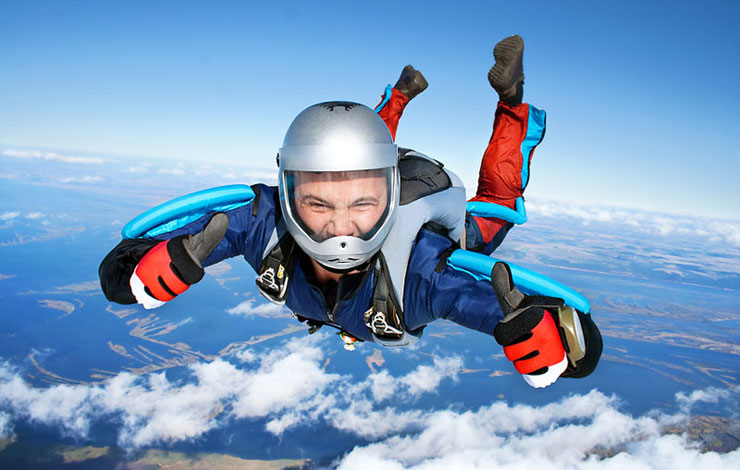 Skydive Rainbow Beach and Fraser Island
Skydive Rainbow Beach is an unique opportunity to experience the adrenaline rush of free-falling from 14,000 feet at speeds up to 220klm per hour.
Skydiving is considered one of the world's most popular extreme adventure sports and it is not for the faith hearted.
However, once you have done it, you may find that you love it and you may want to do it again! The first jump will determine the outcome!
Tandem Skydiving
A tandem skydive is a huge personal challenge. You must put the natural instinct for self-preservation aside and trust the expert tandem master to fully enjoy the experience.
Why Tandem Skydiving?
The tandem method of skydiving is the easiest way for first time skydivers to experience the adrenaline of free-falling without hours of pre-training and parachute instructions.
The tandem method involves the first time skydiver being attached to a highly qualified instructor who is known as the Tandem Master.
What to expect on your first skydive?
You will have the jump explained to you.
You will be fitted with a harness which will be secured to your Tandem Master.
You will exit plane and feel the adrenaline of free-falling.
You will experience a heavy jolt when the parachute opens and a dragging upward before everything balances itself out.
You will experience the wonderful views of Fraser Island and Rainbow Beach before you land on the main beach.
Usually there is a minimum age of 14 years and maximum weight of 100 kilograms.
Generally, prices are between $355 and $425.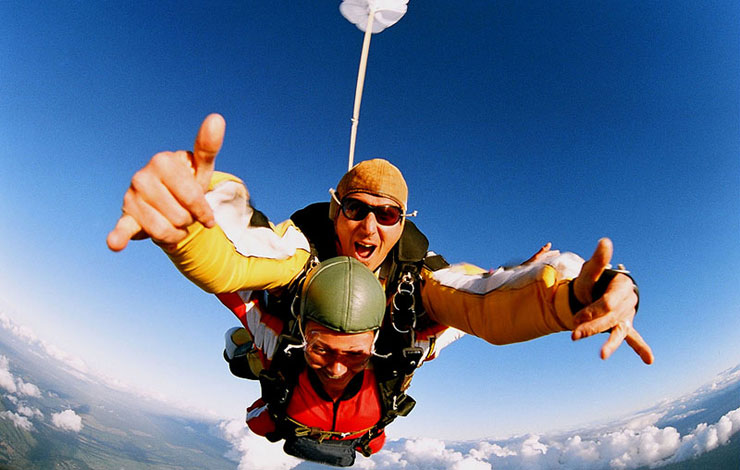 Skydive For Fun!
Skydive Rainbow Beach guarantees a beach landing every jump!
We guarantee maximum fun with minimum waiting period. Our jump time is from sunrise to sunset.
The views are amazing and the experience is lasting. We will look after you with personalised service from pickup to landing.
For more information, call 0418 218 358 or email Skydive Rainbow Beach
Skydive Rainbow Beach And Fraser Island Map