While holidaying on the Cooloola Coast, why not consider the splendour of Fraser Island. World Heritage listed Fraser Island is only a short distance from Rainbow Beach.
Take a moment to experience the majesty of Fraser Island. There are rainforests, beaches, inland lakes, and much more.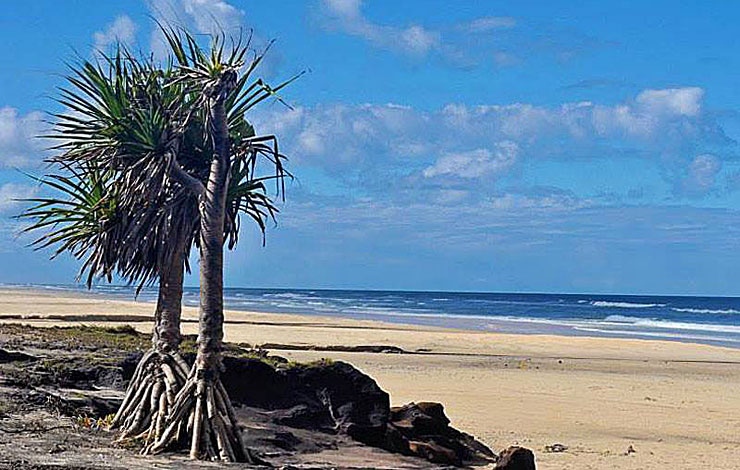 World Heritage Listed Fraser Island
Fraser Island is the largest sand island in the world. It's home to undamaged freshwater lakes and creeks along with some of the world's rarest dune lakes.
Fraser Island has around 40 lakes along with one half of the world's perched dune lakes. Its lakes and surrounding ocean are home to tortoises, turtles, dolphins, dugongs, and humpback whales. Tour the beauty of Fraser Island with Fraser Island Tours.
If you want to uncover the magnificent scenery of Fraser Island, then all you need to do is take a hiking track.
There are various walking tracks that will take you through the rainforests, around the lakes and across the sand blows. All the family can enjoy a quick walk or you can take a great walk which includes a week of exploration as you traverse Fraser Island.
You must experience the splendour of LAKE MCKENZIE.
They claim the sand at Lake McKenzie is so fine that it is suitable for cleaning jewellery, even diamonds. Lake McKenzie is one of the most incredible locations in the world.
CENTRAL STATION is an additional place you must experience.
The rainforests in this area are certainly breath taking. Browse the historic machinery utilized to log Fraser Island in the past or you can hike on the many trails throughout the Station.
An excellent beach-front base for your holiday is Eurong Beach Resort.
You can stay on the north-west side of Fraser Island at Kingfisher Bay Resort. Fraser Island Beach houses are a wonderful place to stay. Other great places to stay include Fraser Island Hideaway, Fraser View, or Salty Towers.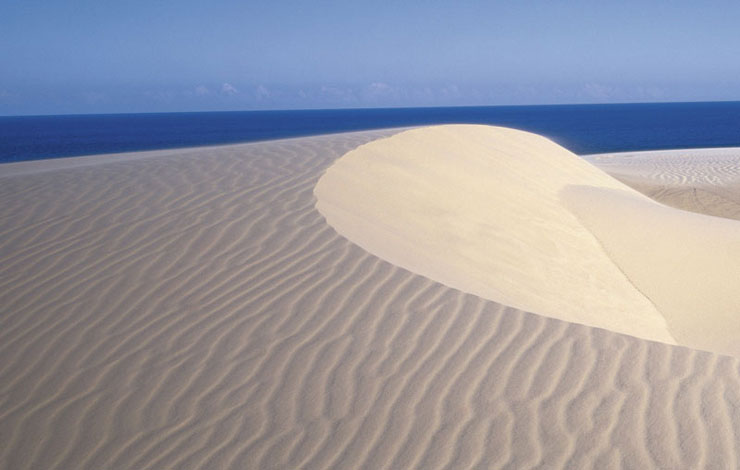 Fraser Island Backpackers
If you are thinking of backpacking your way around Fraser Island, then you are absolutely fortunate because Fraser Island Backpackers is the only backpacking hostel on the island.
Ideally situated mid-way on the Eastern beach, it's a grand base point for your holiday. The hostel includes a variety of dorms, twin share and quad share ensuite lodgings.
It is perfectly situated so that you can check out Fraser Island's unspoiled lakes, tranquil rainforests and sweeping beaches.
Fraser Island Tours
To find the countless beaches on Fraser Island, check out Fraser Island Tours.
When you reach Fraser Island, you can do a lot of things. You can swim, hike, have fun, climb, fish or just take it easy.
Take a little time to enjoy the majesty of the world's largest sand island. Don't forget to take your camcorder because you will be able to take some great snap shots of the breathtaking scenery on Fraser Island.
If you appreciate fishing, then you are absolutely going to enjoy some of the best in the world.
Whatever you do Fraser Island offers so much for the holiday seeker.
You may simply want to take some great snaps of the wonderful scenery or you may simply want to tour the island to discovery what it really has to offer.
All things considered, the choice is yours. You will not regret a little time to uncover the splendor and majesty of World Heritage listed Fraser Island.
World Heritage Listed Fraser Island Maps